DTEKNZ IS A NON PROFIT GROUP MANAGING LOCAL & NATIONAL FAMILY-FRIENDLY ENVIRONMENTAL CLEAN UPS.
DTEKNZ is about us giving back to the land and the sea.
It is about respecting and sharing our environment sustainably, so that future generations can enjoy the rich lifestyle New Zealand has given us.
We are Down to Earth.
We are open to suggestions on almost anything we do and we actively promote the values of the Down to Earth Kiwi lifestyle, such as growing your own food, respecting others, respecting the environment and respecting yourself.
​
Cleanups are one way we are making a difference.
We manage regular community and family-friendly events to clean up rubbish from our rivers, parks, beaches and community spaces. We don't particularly like picking up other peoples crap-but hey, we have to start somewhere.
​
We actively promote social inclusiveness.
We're big on family values and sustainability with a sharp eye on trying to correct the damage we are collectively inflicting on our environment and the planet.
​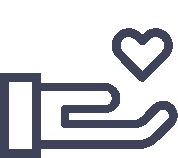 Down to Earth Kiwis




"As a proud Kiwi, I love my country and want my kids and their kids to share the same experiences as I did growing up. This includes gardening, sports, BBQ's, eeling, fishing, hunting, diving, hangi and camping.."